Caregivers and Technology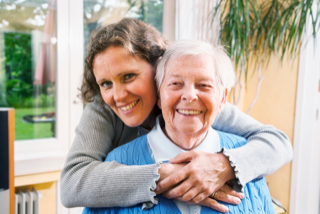 If you are a caregiver or have aging parents, you understand the critical need for emergency care equipment to keep your loved ones safe. As an advocate for my parents and grandparents, I've explored tools and technology to make their homes safer and easier to manage.
Technology can make a big difference as you care for your loved one by incorporating basic, easy-to-use tools. One challenge for caregivers is accurately tracking medications, appointments, and symptoms. There are excellent apps available for your smartphone to take away the stress of trying to remember the medication schedule. Pill reminders, easy access to your list of medications, and interaction checkers all save time and give you peace of mind. One tool I find useful is Medisafe Medication Reminder available in the App Store, but there are many other options available. 

Other helpful tech options include emergency response systems. These are especially helpful if your loved one lives alone, or if the caregiver is still working outside the home. There are lightweight options that are non-obtrusive, and voice-operated devices will even notify emergency responders if there is a fall. The CDC states that falls happen to one out of four older adults every year. Once there is a fall, chances increase of having a second fall. There are strategies aging adults can incorporate to decrease this risk, but the worry of a loved one falling is a great concern to caregivers.
Caring.com, a senior care organization that supports family caregivers and their loved ones published a comprehensive guide dedicated to improving the lives of older adults through assistive technologies. You can learn more about their research for families and seniors at https://www.caring.com/best-medical-alert-systems/.
If you find yourself in the role of caregiver or know someone filling this important need, I hope these resources and websites will be an encouragement. As always, Insurance Group of the Ozarks is here to help with all your health, life and insurance needs at any age of life. Call us at 417-725-1131 or contact us online at https://www.igotozarks.com.
Source: Caring.com has been featured by AARP, The Administration for Community Living, The National Legal Resource Center, and Forbes, as well as referenced by many governmental agencies and organizations across the Internet.
Share the post "Caregivers and Technology"