Staycations Close to Home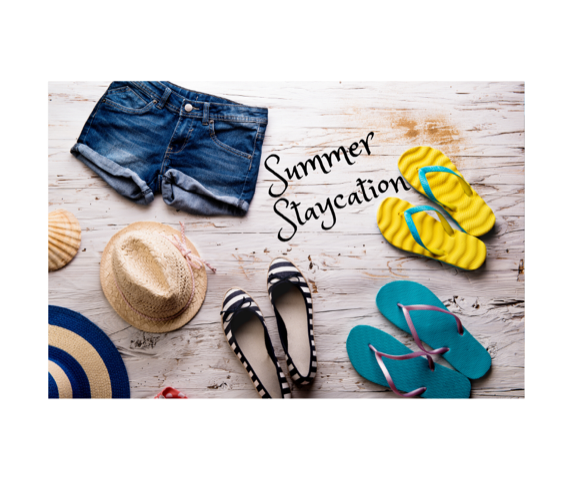 After weeks of being home and social distancing, families are beginning to look for ways to safely venture out for a vacation without spending a lot of money. Fortunately, we live in a state with a lot to offer families ready to get away for the day or a week.
As businesses reopen after COVID-19, day trips can be fun and reduce the cost of lodging and eating out. This is a great time to discover places near home that you've never visited. If you prefer a week-long excursion, families can enjoy rustic or luxurious lodging. For your protection, these get-aways have adapted to new health and safety guidelines for social distancing.
So, here are our "Top 5" vacation ideas close to home or within a few hours from Springfield, Missouri.
A trip to Fantastic Caverns can be educational and beautiful. This natural cave is one of four like it in the world and the only one in North America. Your family can explore the caverns on Jeep-drawn trolleys. The 55-minute riding tour takes you on the path left behind by an ancient underground river. No walking is necessary and trams are equipped with pull-out ramps to accommodate wheelchairs. This is a family-owned business, so you will also support a local small business. After the tour, take home some of the unique and affordable crystals found in the gift shop.
For a family getaway or a couple's experience, Big Cedar Lodge provides a breathtaking nature-based outdoor experience without traveling too far. With many amenities to keep you entertained, pools, shuttles, miniature golf, games, free Internet and much more are included in your stay. Big Cedar Lodge is prepared for new CDC guidelines, and nearly all amenities and attractions allow sufficient space to adhere to social distancing guidelines. There are limitless options for a secluded vacation experience for your family. You can choose anything from the cave trail at Top of the Rock to the nature golf courses to boat rentals on the lake or the seclusion of private accommodations. There is something for everyone.
Johnny Morris' Wonders of Wildlife Museum and Aquarium is now open with extended hours to allow time for social distancing. With 35,000 live animals, this is a great place to visit. With 350,000-square-feet to experience, this place is amazing and educational. The hands-on Stingray Touch Pool, Sketch Aquarium, and Penguin Encounter have been adapted to allow for proper social distancing. Voted "America's Best Aquarium" by USA Today, this stop is a must for summer vacations.
If you want to start a new tradition for your family, Gaston's White River Resort is a great place to begin. If you enjoy fly or spin fishing, the trout are abundant after the current break due to coronavirus. If fishing is not your thing, enjoy three scenic nature trails, tennis courts, a playground, a game room, a duck pond, and a swimming pool. Gaston's White River Resort is pet friendly if you want to bring along the family pet. The cottages or lodges facilitate families of 4 to a group of 20. This 400-acre resort is located a little over two hours south of Springfield in Lakeview, Arkansas. Family-owned for over 61 years, this is a great get-away.
If you love history and adventure, spend a week exploring local spots that combine the two. One such place is Pythian Castle offering history, ghost events and escape rooms. Check the website for hours and availability. History Museum on the Square will open to the public with limited hours and days starting May 28th. The Museum will be open Thursday through Saturday from 10 am to 5 pm and Sunday 1 pm to 5 pm limiting capacity to 150 guests at a time to comply with the City of Springfield's Road to Recovery Plan. Located on the history Route 66, the museum was "Voted #1 Best New Attraction" by USA Today. After a stop at the museum, experience Reds Hamburg, an authentic 1950's burger stop that still serves delicious burgers.
Whether you are looking for adventure, a quiet excursion, kid-friendly options, or nature's beauty, you don't need to look very far from home.
Insurance Group of the Ozarks has reopened our offices, but we still offer online meetings to handle any of your insurance or Medicare needs. Please call 417-725-1131 to schedule an appointment or an online meeting.
Share the post "Staycations Close to Home"