Shopping Small to Make a Difference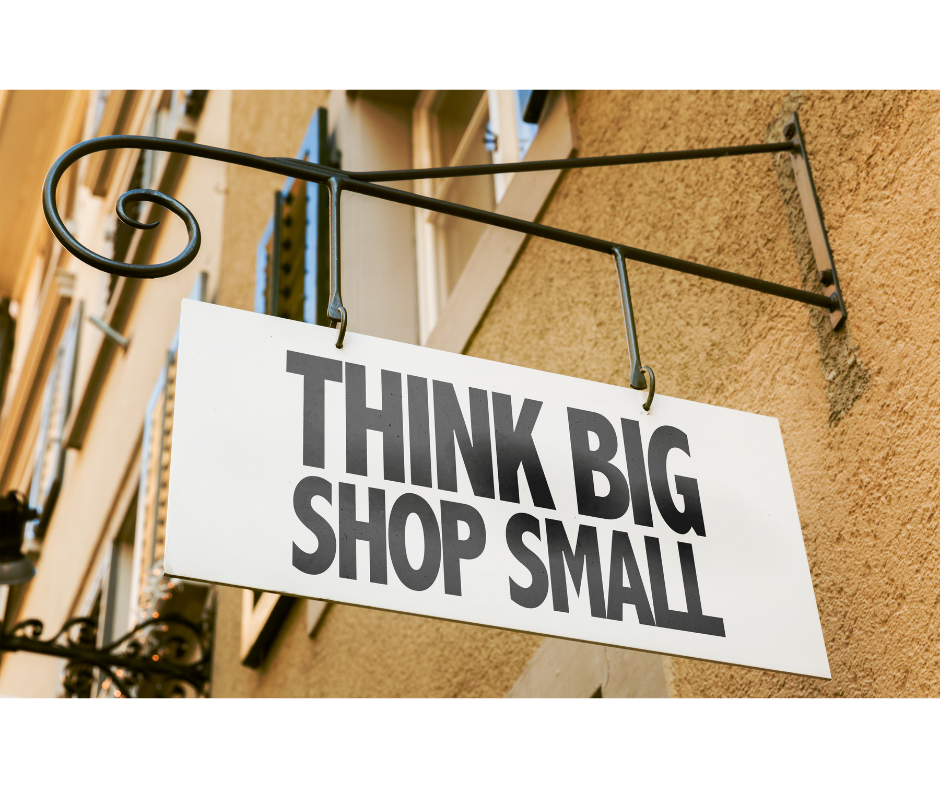 If you read the news or watched television over the holidays, you probably heard about shopping small. Saturday, November 28, was small business Saturday. American Express started the movement and championed the phrase, "Share Joy, Shop Small®" in support of small businesses. They even make it easy to locate small shops on their website. Enter your zip code to access a list of small businesses with just a "click." Try it here!
Small stores add charm and a sense of adventure to each city offering hidden treasures, unique gifts, personalized service, and new local eateries. They also build a sense of community. Small business owners are often the first to donate gift baskets, free classes, or coupons to benefit local schools and non-profits. Even in difficult financial times, many still find ways to give back to their community through food banks, schools and local events.
Another benefit of shopping small is the impact where you live. According to smallunites.org, for every $100 you spend in a small business, $68 stays in your community. For example, a locally owned flower shop can support area farms, relies on local delivery services, and employs locals. It's a win-win for everyone!
Holiday sales make up to 40 percent of small businesses' annual income,* so if you're not sure where to start, here are a few ideas.
Purchase gift cards from a local small business (restaurant, salon, boutique, pet store or mechanic).
Share your positive experiences on Facebook, and encourage friends to support small businesses.
Shop small shops for Christmas gifts. Most have online shopping with options to ship, pick up in-store or curbside. Choices are limitless whether you're shopping for toys for pet-lovers, flowers for a coworker, jewelry for a spouse, dance lessons for a fun friend, or restaurants for get-togethers.
Write a Google review. Owners rely on Google ratings to build their business, and it only takes a little time and a few sentences to leave a kind review.
As you shop this Christmas, consider supporting a new or favorite small business and share a little joy by shopping small. You might enjoy it so much that it becomes a tradition to carry all year.
*Source: smallunites.org
Share the post "Shopping Small to Make a Difference"