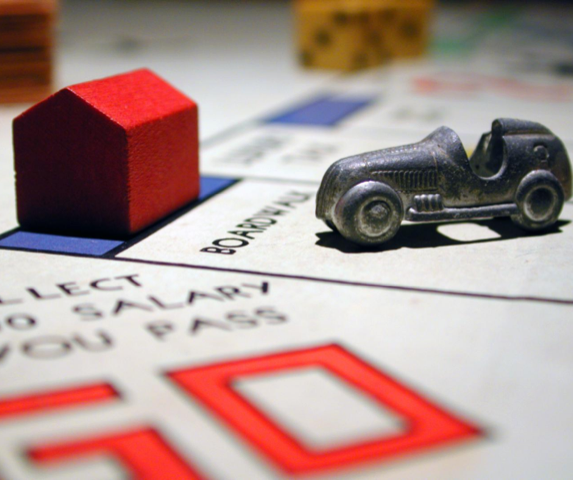 If you are in your 20's, 30's or 40's, the topic of retirement is probably not something you think much about, but the earlier you plan the greater your options. The reality is that the decisions you make today will have a financial impact on "when" you can retire and "what" retirement will look like when you get there.

Charles Schwab created a fun card game, The Next Chapter, to get you thinking about what you want in retirement. If you have specific goals, it is wise to take a look now at where you want to end up. This type of forward-thinking can guide you to take specific steps to see your goals become reality.

The Next Chapter helps you visualize what retirement will look like for you. The complete set can be ordered at no cost or downloaded so you can begin playing and strategizing today. (https://content.schwab.com/thenextchapter/)

The 10 questions below are pulled from the game to get you thinking about retirement in a fun format.

If your post-retirement life were on the Monopoly board, where would you see yourself: Mediterranean Avenue, New York Avenue or Park Place?
What would you like to learn to do in retirement? (Scuba-diving? A language? Gardening?)
Looking back, how many of your life decisions have been shaped by the demands of your career (e.g., where you will live, how often you see certain people, etc.)? Could any of that change once you retire?
Have you considered a "second act" career in retirement? What would that be?
Which long-lost friend would you like to reconnect with?
What do you think is more important: to live close to friends and family or to live in a place where you feel supremely comfortable?
What do you think is the best age to retire?
Who among your friends and acquaintances is doing "retirement" really well?
If you could only choose one of these luxuries in retirement, would you rather take twice as many trips abroad or dine at restaurants more often?
What moment in your life would you keep framed by your bed?
Insurance Group of the Ozarks is here to meet all of your insurance needs under one umbrella. Take advantage of our free, no-obligation consultation with a local expert to get an understanding of the insurance products that you might need. Call us at (417) 725-1131 or email your agent directly.
Source: The Retirement Flash Card Game, https://bit.ly/30Cs41N.
Share the post "The Planning Game"