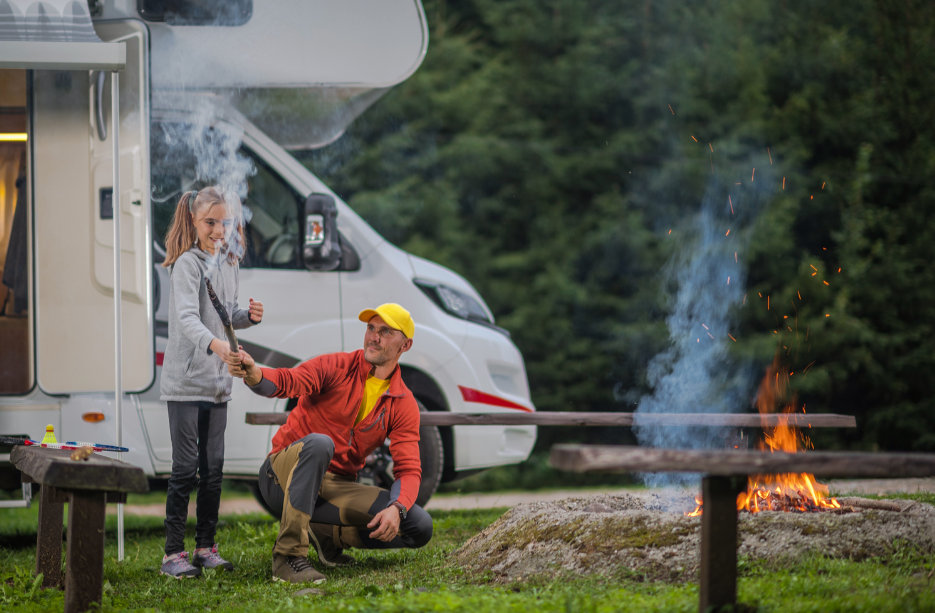 This summer, it won't just be seniors hitting the road in their RVs (recreational vehicles). The popularity of RVs over the past year resulted in an increase in sales for those looking to purchase or rent an RV or camper van. Young families and millennials are taking this craze to new levels.

At the height of the global pandemic, the demand for recreational vehicles skyrocketed. The safety of taking your "home" on vacation appeals to young couples and seniors alike. The attraction of road trips is keeping sales of RVs climbing, and it doesn't look like it will stop any time soon.

Even if you don't own an RV, there are many ways to get away for a great road trip experience. Choose a campground, reserve a time, and businesses deliver and set up the RV for you. All you do is show up and enjoy. Companies like "Outdoorsy," dubbed the "Airbnb of RV rentals," expect to hit $1 billion in sales this quarter. Prices vary for this type of rental, but packages can start as low as $400 per weekend. Not a bad idea if you don't own a truck to pull an RV.

5 FUN REASONS TO JOIN THE RV RUSH

You can travel and take the safety of home with you.
It is a perfect getaway to enjoy the beauty of nature.
An RV allows you to cook "at home" and save money on eating out.
A perfect way to enjoy travel while working from home.
You can eat S'more's every night!
If you are already on the road, check out this website for healthy and easy recipes this summer. One-bowl dishes make it easy to serve and clean up while camping. If you are tired of burgers and hot dogs, the "Keep Your Dream" website is a must.

If you vacation this summer in your RV or take advantage of a rental, be sure your RV and property are adequately insured. Take advantage of Insurance Group of the Ozark's free, no-obligation consultation with a local expert to get an understanding of the insurance products you need. Call 417-725-1131 or go to the website here.

Source: https://www.foxbusiness.com/lifestyle/rv-sales-soar-during-pandemic-travel-road-trip

Share the post "The RV Rush"